Indoor Vices by Outdoor Voices

Shifting an existing brand message from #DoingThings to #DoingThingsInside.



COVID-19 has left people bored, stuck inside, and desperate for movement. How can athleisure brand Outdoor Voices continue to get the world moving, producing endorphins, and #DoingThings?


(Presented to Indoor Voices creative team in winter 2020 !!)





START #DOINGTHINGSINSIDE

---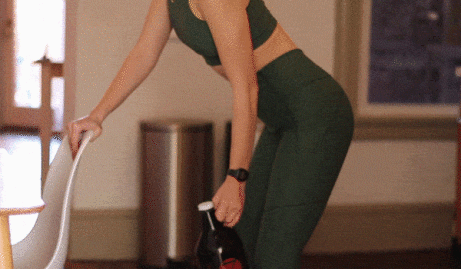 A microsite that helps the #DoingThings community rally behind our current mission of #DoingThingsInside during quarantine.
SOCIAL LAUNCH

---

We'll launch our new microsite to Outdoor Voice's 430,000 followers on Instagram.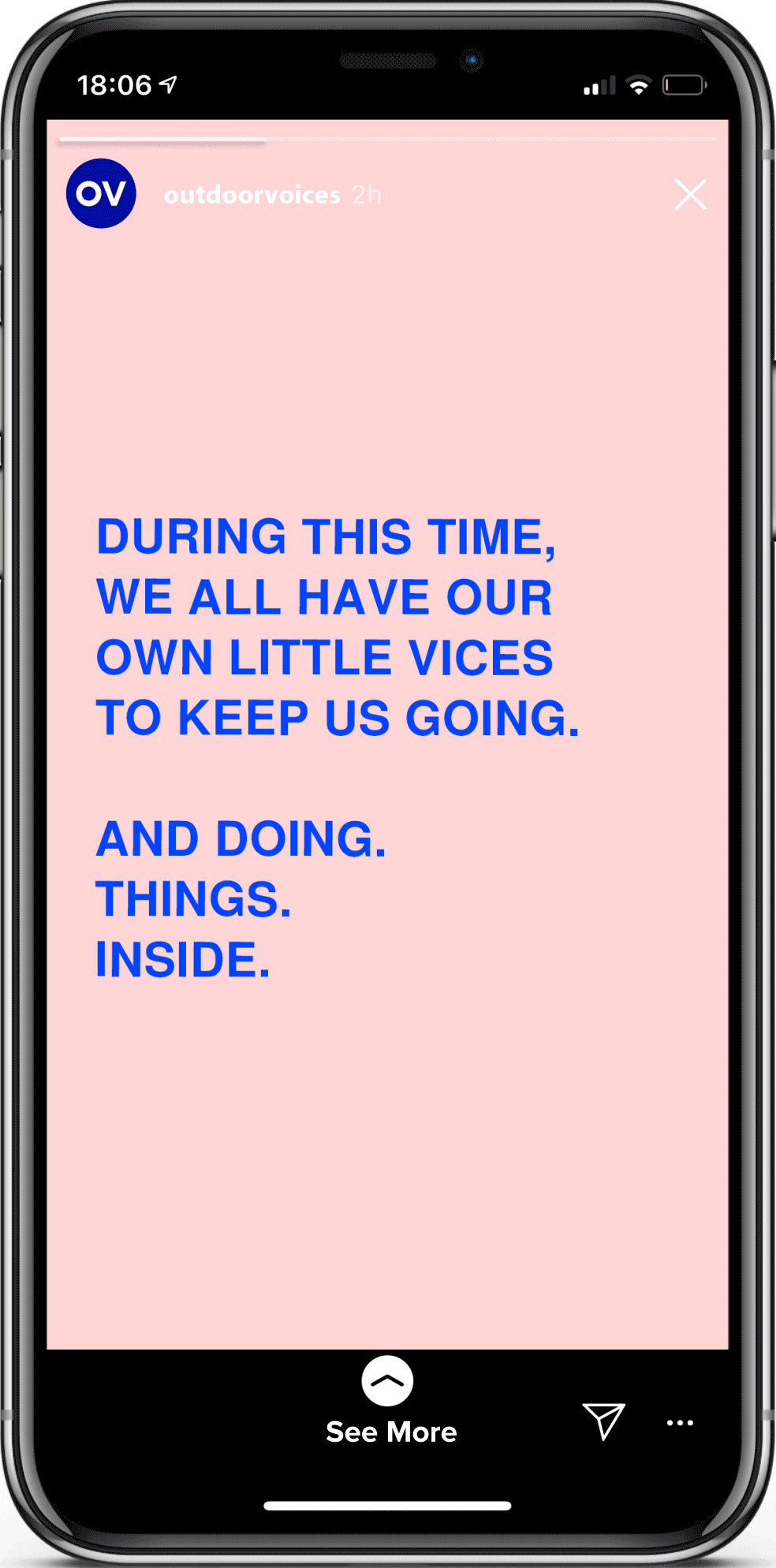 INDOORVICES.COM

---

Scroll through a series of common indoor vices and suggestions for getting your body moving from inside the home.






WORKOUT THINGS

---
Virtual workout sessions link to upcoming online classes hosted by Outdoor Voices.






ENTERTAINMENT THINGS
---

Recommendations for endorphin-boosting entertainment.






20 SECOND HAND WASH THINGS

---

20 second segments of popular dance-y songs to wash your hands to.






MERCH
---
#DOINGTHINGSINSIDE MAKES SENSE
---
Outdoor Voices is a brand that thousands of young adults already turn to for more than just cute athleisure styles––OV has become a lifestyle brand that sells athletic clothes.

Indoor Vices evolves OV's existing brand mission to this time of COVID-19 with social relevance and an uplifting spirit.





#DOINGTHINGSINSIDE GIF GALLERY
---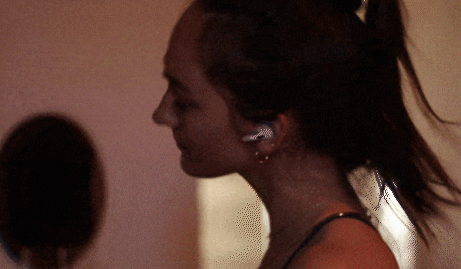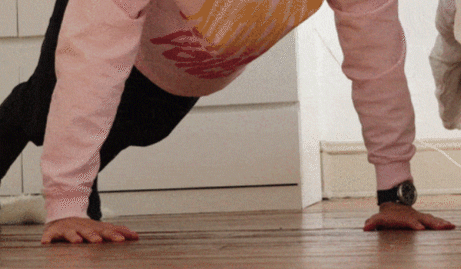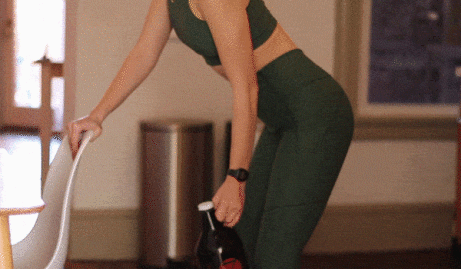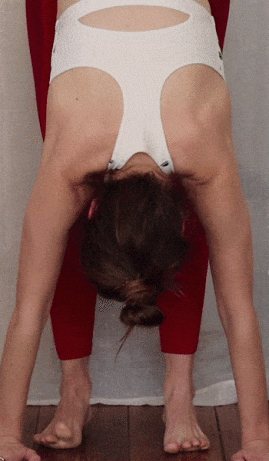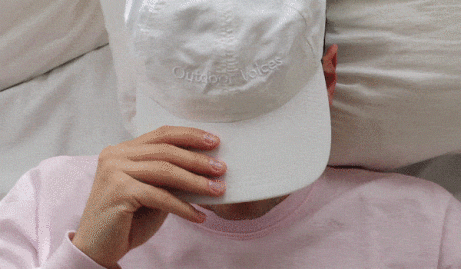 ---

With Emily Rhodes