The Boyfriend Pillow
ALL YOU REALLY WANT IN A RELATIONSHIP IS A SNUGGLE BUDDY AND NOTHING MORE.

Meet your new, perfect (headless) Boyfriend.






THEBOYFRIENDPILLOW.COM

A new site lets you customize your Boyfriend's name, skintone, shirt color, accessories, scent, and a personalized voice memo.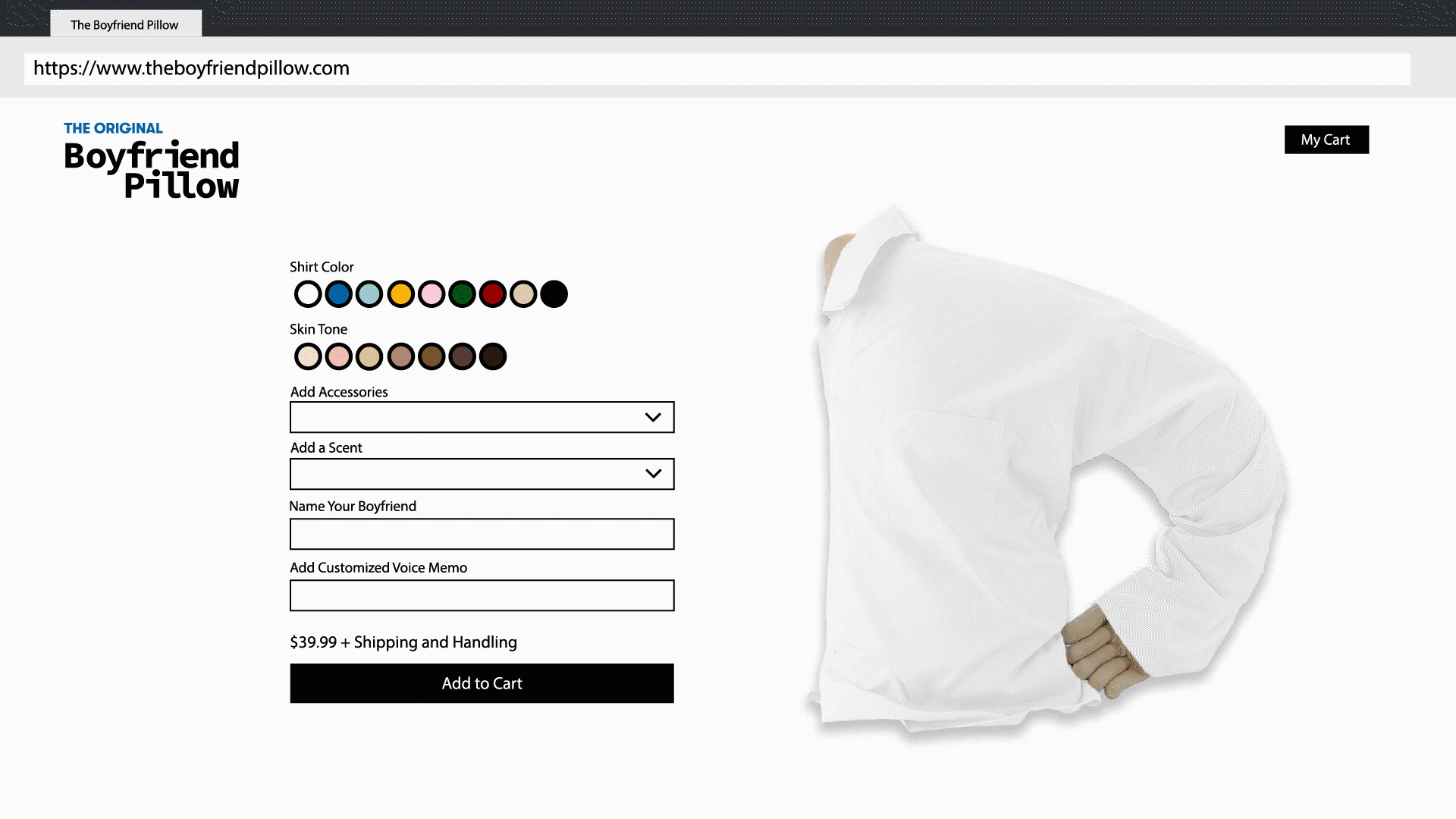 PACKAGING
Hyper-customized packaging includes a personalized note introducing you to your new Boyfriend.
THE BREAKUP BOX x TARGET
Give the ulimate care package.
Featuring
Cuddle Positions,
the book
THE BOYFRIEND PILLOW x THE BACHELOR

Boyfriend Pillows will be given out to contestants that were broken up.
SNAPCHAT FILTER

SPOTIFY PLAYLIST

Listen to this

playlist

while snuggling up with your Boyfriend.




Still enticed? Buy your own on Amazon.






WITH Julia Scoper